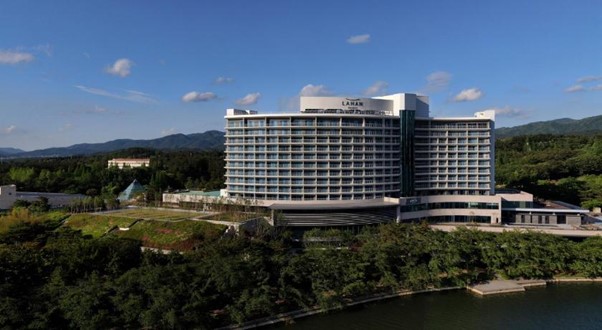 The Lahan Select Hotel (Venue) shown above is the official hotel for the workshop. We reserved 80 rooms at the hotel. It is recommended to book accommodation as soon as possible because there are many visitors participating in various events and conferences around Bomun Lake and there are many tourists in October.
Special Offer :
Deluxe room(Lake view, needs +40,000KRW/night/room) :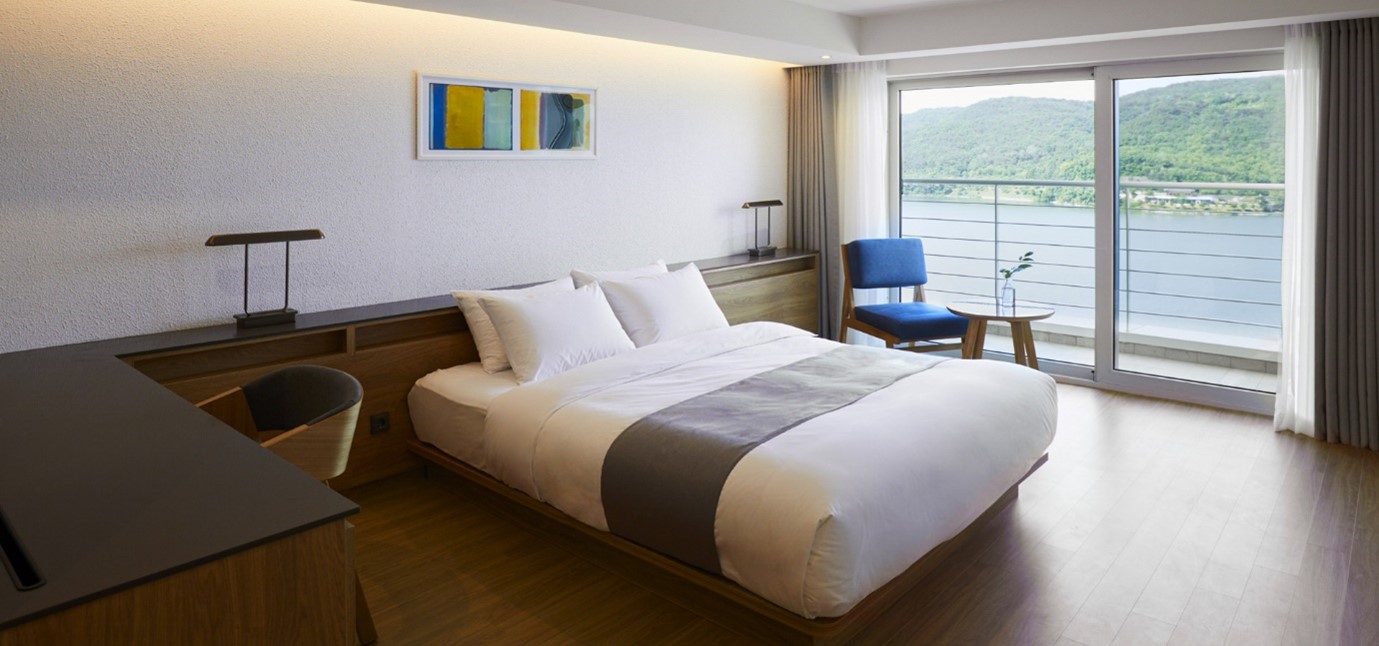 Important Information
Current exchange rate: 1,320 KRW ≈ 1 USD (Feb. 28 2023)
Number of block reserved rooms : 80
The special prices are valid for Oct. 22 afternoon ~ Oct. 27 morning.
You can choose the date you want to stay at the hotel within the above date.
Outside the period, one needs to reserve individually at normal prices.
Reservations can be made until August 31, after which block reserved rooms will be gradually released.
Some rooms can be reserved at special prices within the range of block reservations after August 31, so if necessary, contact sales manager(Mr. Jinhyuk Choi) by e-mail.
How to Reserve or Cancel
For reservations fill in the linked reservation form and send it to the following e-mail : jhchoi@lahanhotels.com (Jinhyuk Choi, Sales Manager, Hotel Lahan)
In case of cancellation please send a cancellation request via e-mail (jhchoi@lahanhotels.com) with the form you filled out at the time of booking.
Cancellation Charge :

72 hours prior to accommodation day : No Cancellation Charge
48 hours prior to accommodation day : 50% Cancellation Charge
24 hours prior to accommodation day : 100% Cancellation Charge
Additional Information
AC plug in Korea :
Tip Culture :
South Korea is basically a no-tip culture in restaurants, hotels, and taxis.
Detailed information : https://www.koreatravelpost.com/guide-to-tipping-korea/
Nearby hotels :
The following hotels can be considered if necessary.